El Niño Storms: The Cause of Major Drain Problems & How You Can Prevent Them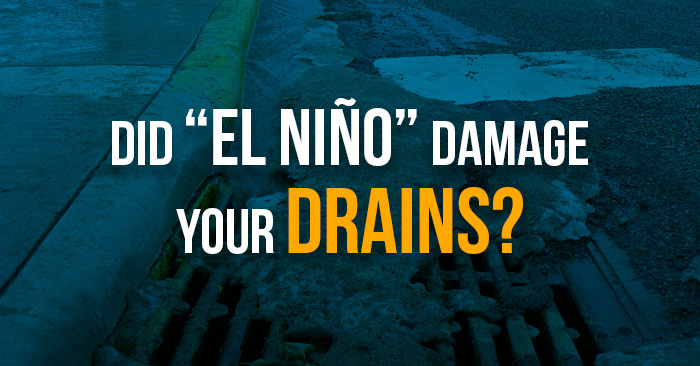 El Niño has barely started, and San Diego has already faced a large amount of rainfall, which has resulted in mass flooding and property damage.
With all the heavy rain and wind, that El Niño is bringing, it is of no surprise that both homes and businesses are being heavily affected by the excess water and debris the storms are dragging in. Some of this damage was due to storm and sewer drains that didn't get cleared on time.
Fortunately, you're just in time! Call Steele Plumbing today to clear the storm and sewer drains of your home or business, to prevent future damage of the El Nino still coming!
(858) 704-4725