One of the worst situations that involves plumbing is backflow, which is when something happens that causes contaminated water to reverse its flow and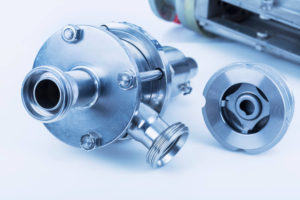 mix with clean water. Backflow can create a hazardous threat to your water system, property, and health, which is why federal, state, and city laws have specific requirements regarding backflow prevention. For 16 years, Steele Plumbing has provided backflow prevention device installation, testing, and repair services to the San Diego area as part of our professional comprehensive plumbing services. You will find our backflow certified and licensed plumbers on the approved testers list for the San Diego County Municipal Water District, and we can answer any questions you may have about backflow prevention. We would like to tell you more about what causes backflow and the devices that prevent this hazardous plumbing issue.
CAUSES OF BACKFLOW
Although plumbing systems are designed using water pressure to keep clean and contaminated water separate, certain situations can reduce that pressure, which leads to the occurrence of backflow. These situations include burst water main pipes, frozen pipes, and excessive demand on the system. Because backflow is more common in commercial buildings, the City of San Diego requires all sites with potential cross-connections to install a backflow prevention assembly, per the Environmental Protection Agency Safe Drinking Water Act, the California State Department of Public Health, and the Uniform Plumbing Code. Since backflow can happen occasionally in residential homes, Steele Plumbing recommends installing backflow preventers at home as well.
BACKFLOW PREVENTER TESTING
Installed where potable and non-potable water systems are connected, backflow prevention devices are also required by the city water district to be tested annually for health and safety reasons. Every year when you receive your backflow testing form from the city, all you need to do to schedule the testing with Steele Plumbing is to email us the form at [email protected]. Please include your name and phone number in your email as well as if your backflow has cages and/or keys. We will get back to you with an appointment that will be a few weeks ahead. When we come to test your backflow prevention device, we will make sure it is working properly. We can make any necessary repairs, or if your device is broken beyond repairs, we can also install a new one. We exclusively install the Wilkins brand because of its reliability and quality.
If you experience any problems with your backflow prevention device between the annual testing dates, you can count on Steele Plumbing to take care of you. Contact us whenever you need to schedule your annual testing or have other issues, no matter what time it may be as we provide 24/7 emergency services to the San Diego area