Plumbing emergencies always seem to happen at the worst possible moments. When you wake up on a Sunday morning to a flooded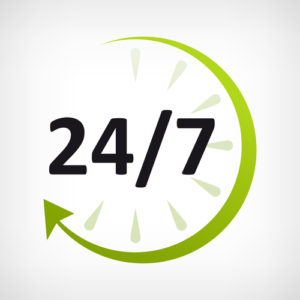 bathroom, you need a plumber with 24/7 emergency plumbing services who will be able to help you solve this problem quickly to reduce the amount of damage to your home. For the past 16 years, Steele Plumbing has provided emergency plumbing services, along with our other superior professional services, to the San Diego area. You can trust our licensed and certified plumbers to take care of your water leak, clogged drain, sewage backup, or other plumbing emergency as timely as possible, no matter what time of day or night it might be. We would like to tell you more about when you should call us for our emergency services so that you can keep the amount of any possible damage to a minimum.
FLOODING
Whether it is caused by a malfunctioned sump pump, burst pipe, broken water shut off valve, or other plumbing issue, flooding can leave behind damage to your home that can be expensive to repair. According to the Insurance Information Institute, the average claim filed between 2012 to 2016 for homeowners losses caused by water damage was $9,633. Standing water in your home can also be a safety hazard, which is why you should call Steele Plumbing if any flooding has occurred, no matter what time it may be.
SEWAGE BACKUP
Because of the high risk possibility of a serious health hazard, a sewage backup is always an after hours emergency. If you are experiencing a slow, gurgling drain, smelling strong sewage odor coming from the interior drains or from outside near your home, or noticing other signs of a sewage system backup, it is time to call us at Steele Plumbing. Our professional services include hydro jetting, a powerful method of cleaning sewer drain systems, and calling us as soon as you notice the problem will help you avoid your home becoming a health safety hazard risk as well as from suffering any property damage.
Both of these plumbing emergencies result in not having access to running water in your home, which is, in and of itself, always a reason to make an after hours call to Steele Plumbing. Contact us 24/7 for our professional emergency plumbing services to avoid the increased risks for safety hazards and property damage.